Maple Side Farm
The Phelps family includes Aaron and Elizabeth and kids; Owen, Ainsley, Addie, and the twins, Will and Molly. Together, we raise registered Angus cattle on our family farm, and have been doing so since 2006.  We love what we do – raise quality cattle and sell healthy, flavorful meat to our friends and neighbors.
And everyone has a job.  Aaron, with the help (sometimes) of the kids, takes care of the livestock, including breeding, calving and feeding.  Elizabeth handles all of the sale logistics, including taking beef and pork orders and answering questions.  Ginny (the dog) mostly keep the UPS driver in line.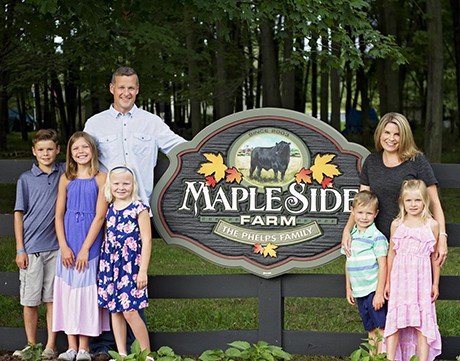 We focus on raising high-quality, registered Angus cattle. We use AI, ET, and a base herd of 50 registered cows. We focus on raising calves with superior growth traits, and cows must be highly maternal, easy-keepers. We study genetics, make sound breeding decisions, evaluate the results, and repeat or change. We love farming and love raising cattle.
IT'S NOT ALL ABOUT THE CATTLE, THOUGH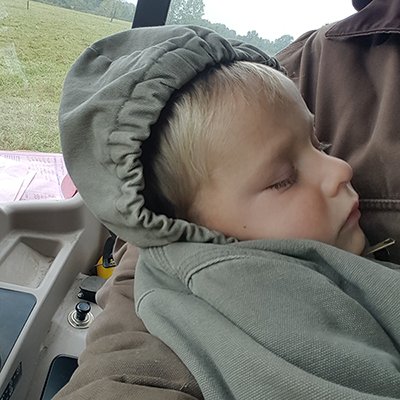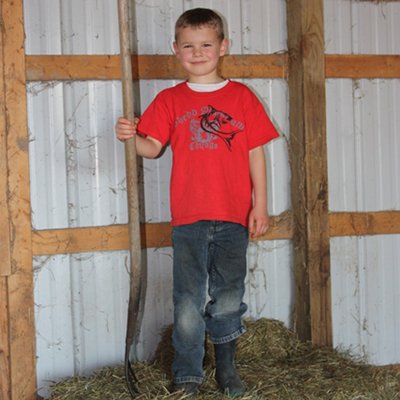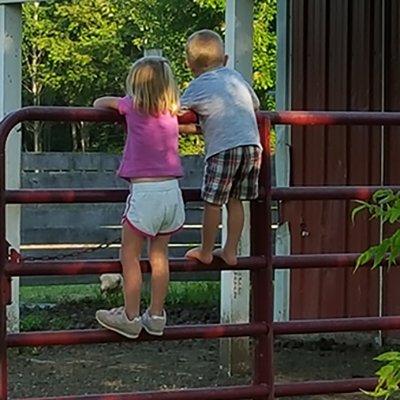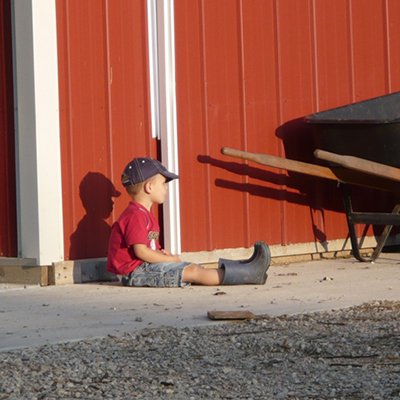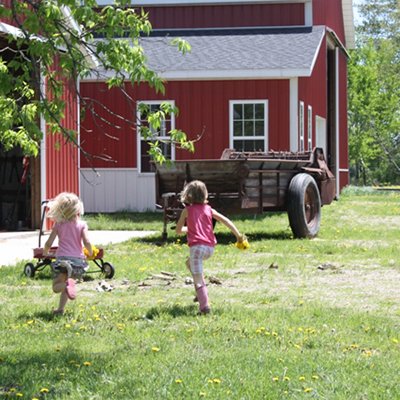 visitors welcome by appointment