Maple Side Farm
Angus Cattle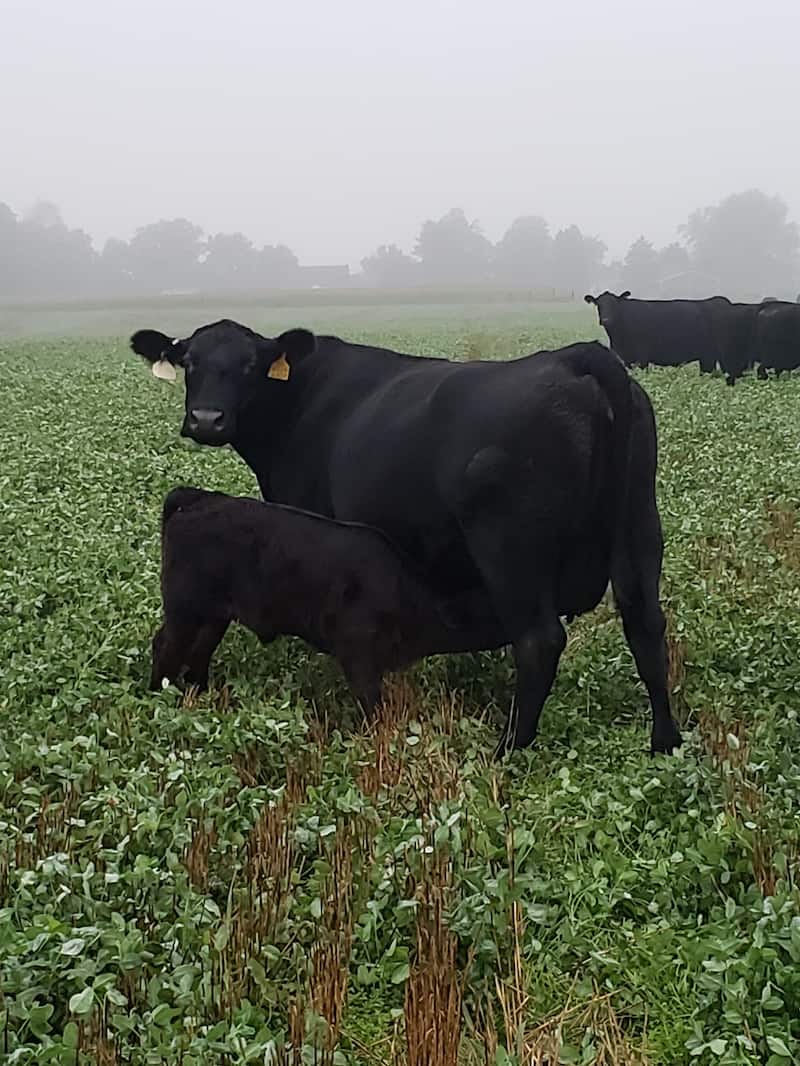 Our philosophy for raising cattle is simple; we raise what we like:
Cattle that grow.
We finish all of our cattle that are not sold or retained for breeding stock. When we pull cattle off of pasture in October, we want to see big, thick, healthy calves that cross the scales north of 700 lbs.
Easy cows.
Just like it sounds; we want our cow herd to be less work, not more. If cows jump fences, break gates, or are just hard to work with, they leave. But easy is not just disposition. They should maintain weight without a lot of extra care, and good feet are a must.
And they look nice.
Not much science here.
Of course, we want it all. We ultrasound our cattle, and the bigger and more marbled the better. Moderate birth weights are a goal as well; we avoid bulls with consistently large calves. That said, big calves tend to never look back and yield some of our best weaning and yearling weights, so we aren't afraid of that either.
Cow Herd
Our base herd consists of 50 registered cows. The early cows were acquired from a number of herds including, Highbanks Angus, Voogt Farms, and Oak Row Angus. In 2017 we added significant numbers from the Champion Hill dispersal sale in Bidwell, Ohio. The feature purchase was Champion Hill Georgina 6240. This cow exemplifies our breeding goals: moderate frame, easy fleshing, flawless feet and udder. She is now 12 years old and requires no special care. We've flushed her twice; to Double Vision and Acclaim.
Champion Hill Georgina 6240
AAA#: +15906463 • Birthdate: 07/02/2007
Herd Sires
We make extensive use of AI to capture the best genetics available. Our line-up for the last couple breeding cycles consisted of:
Although we use AI, our own herd sire – Jindra Rectify J567 317 (19039470) – stacks up just as well as any AI sire we use. Acquired at the 2018 Jindra Production sale, he boasts an AWW of 960 lbs, and AYW of 1517. EPDS are off the charts: Top 10% WW, YW, RADG, CW. He is a big, powerful, fast-growing and structurally correct bull. Come see for yourself. Pictured below as a yearling and more recently, not even two.
We retain a couple of our best bulls each year to offer for spring breeding season. If you are looking for a good bull, just let us know.
Jindra Rectify as a yearling and now mature herd sire.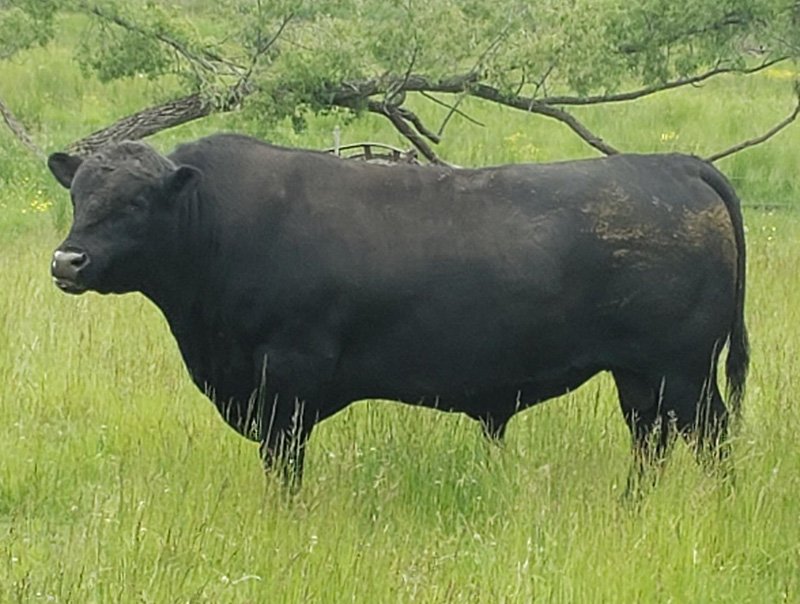 We raise cattle on three different farms totaling over 200 acres.  Most of this is pasture land, but we do raise corn, wheat, and oats as well.  Fall calving is typically done at the original farm where the ground is more sandy (less muddy).  Spring calving starts late February and runs until the end of April.  This is typically at our home farm where we have indoor facilities. 
We try to minimize time indoors, but the loafing area allows us to more closely monitor bred cows, and especially heifers.  We also have four 12 x 12 calving pens, and easy access to our working chute and headgate.  All newborn calves are vaccinated, weighed, and tagged shortly after birth.  The kids take turns picking names for the calves, which are supposed to be inspired by an event of the day.  For example, Derby was born the day of the Kentucky Derby, and Boo! was born on Halloween.  Once they are dry and nursing well, they head back outside with their mothers.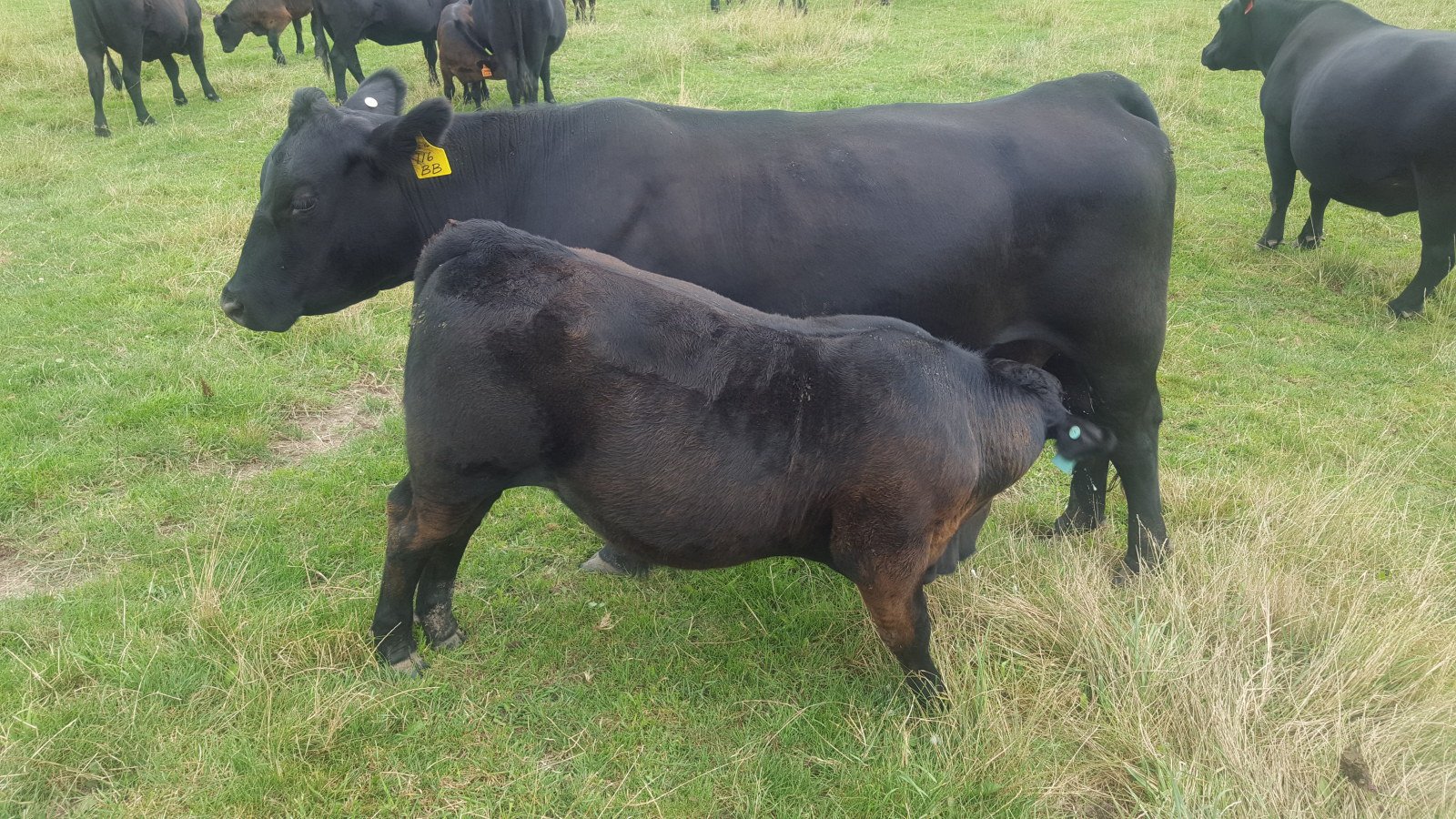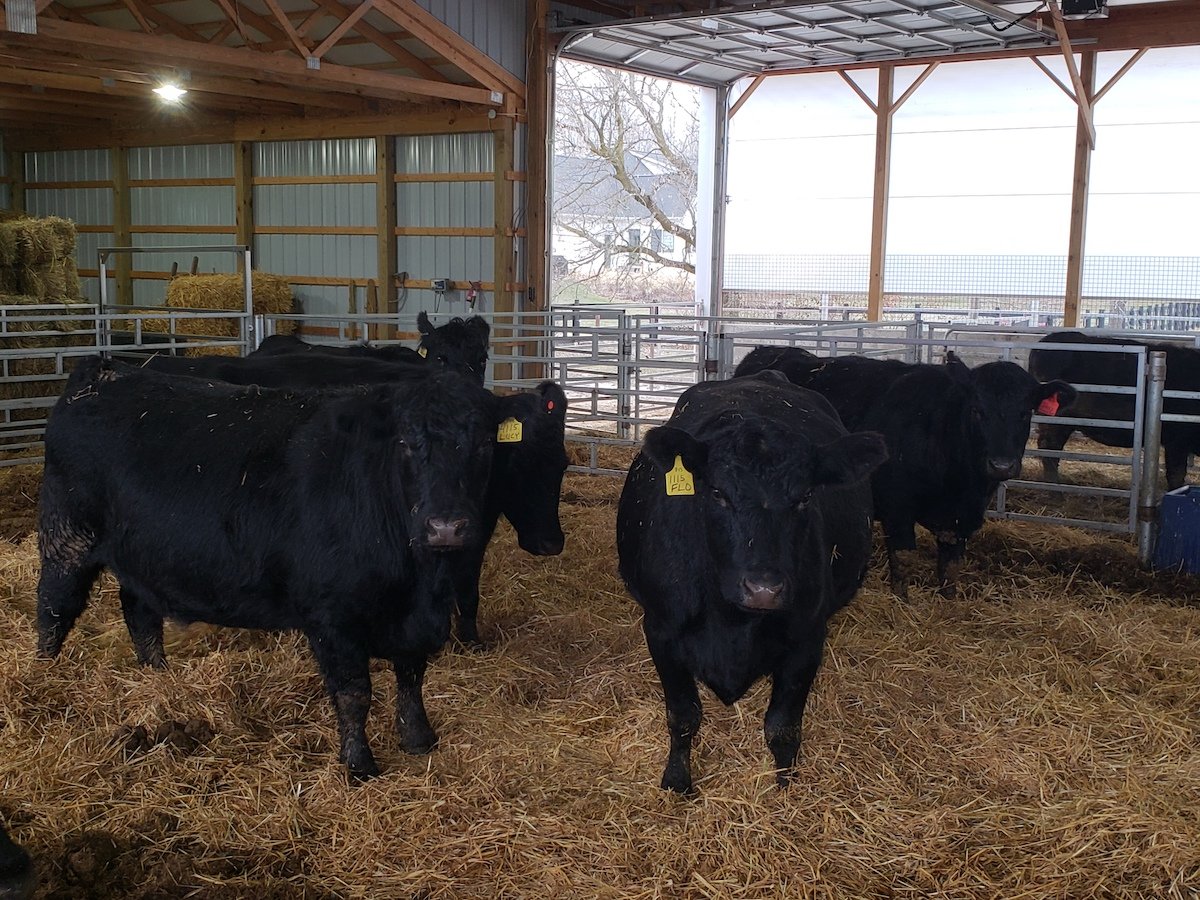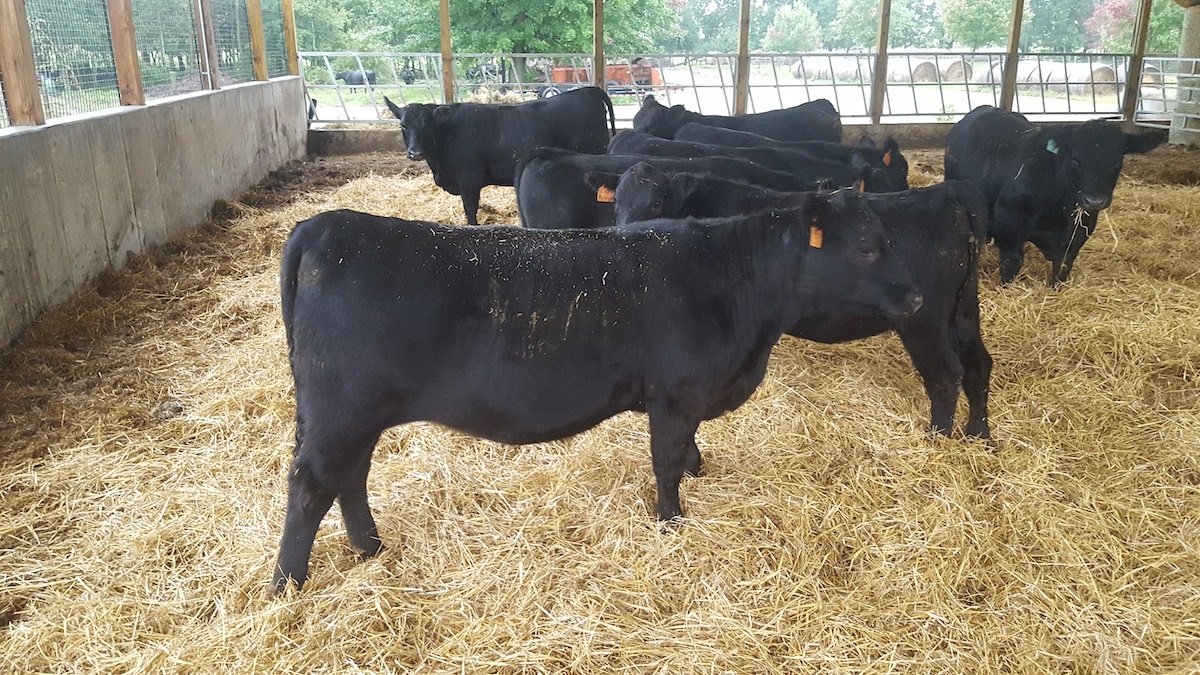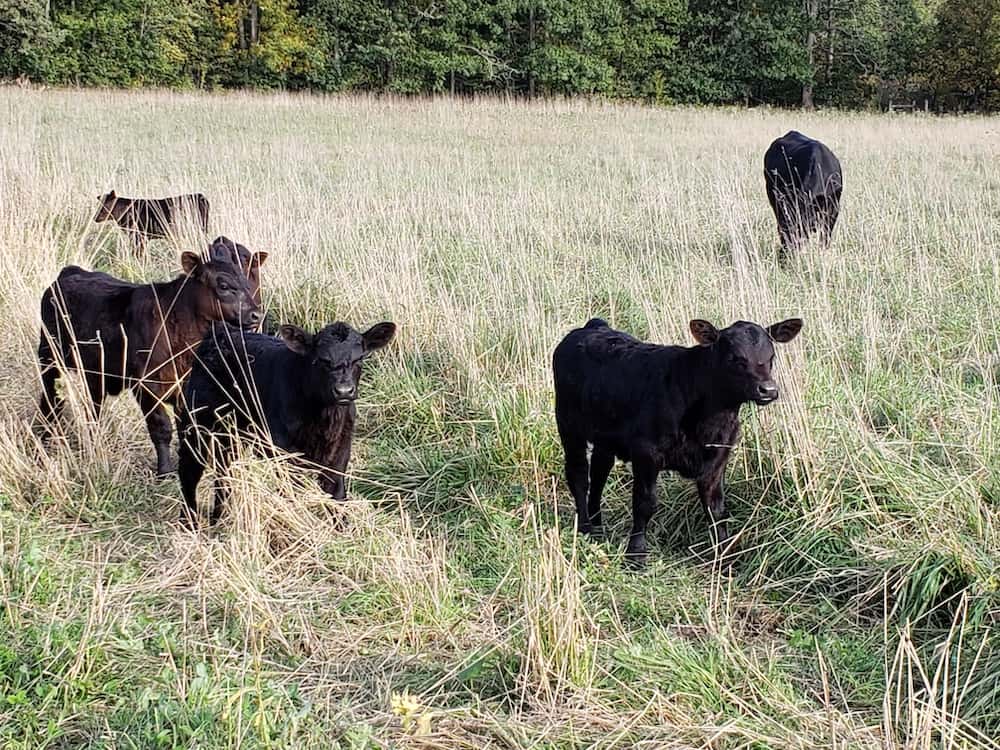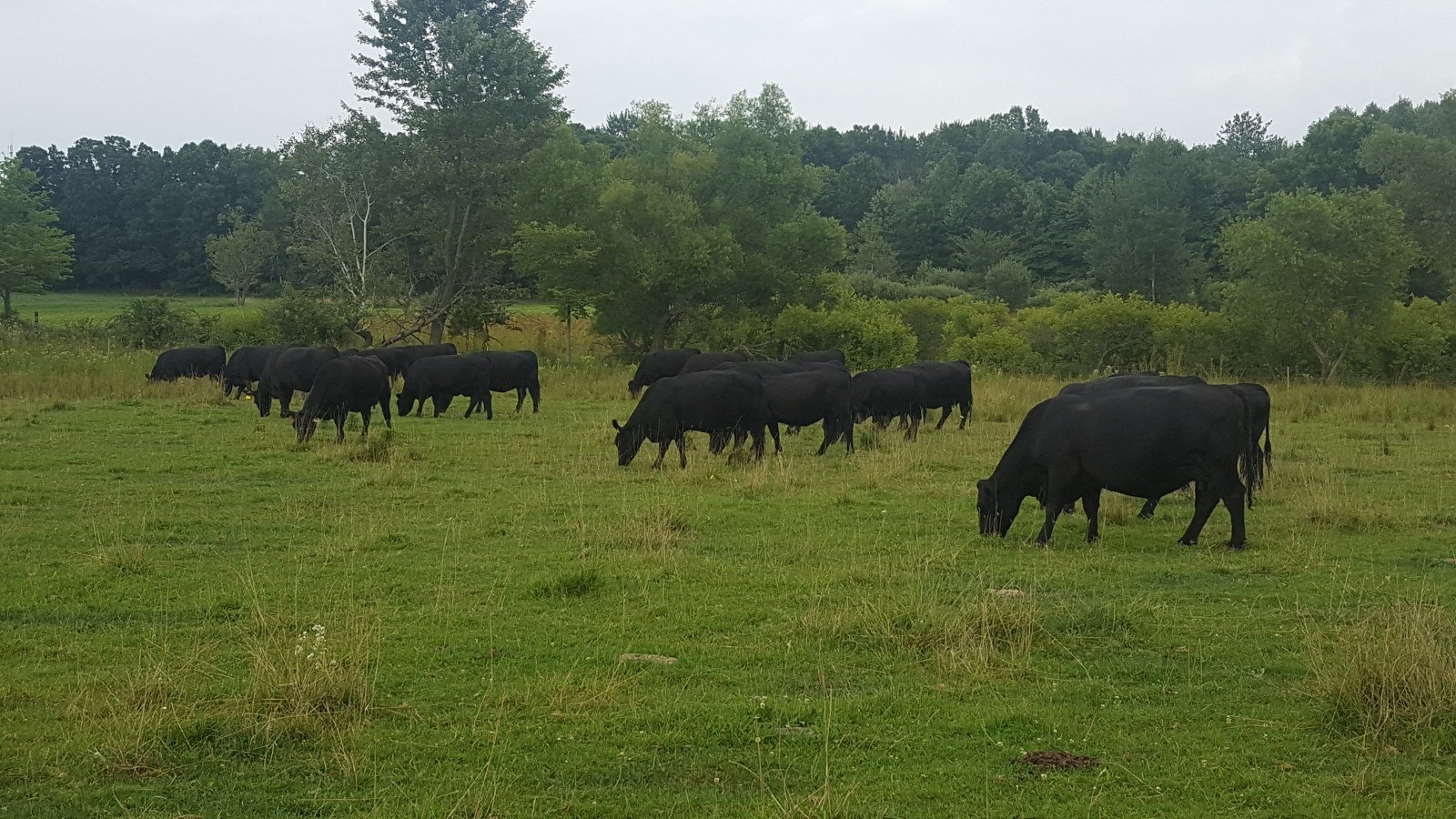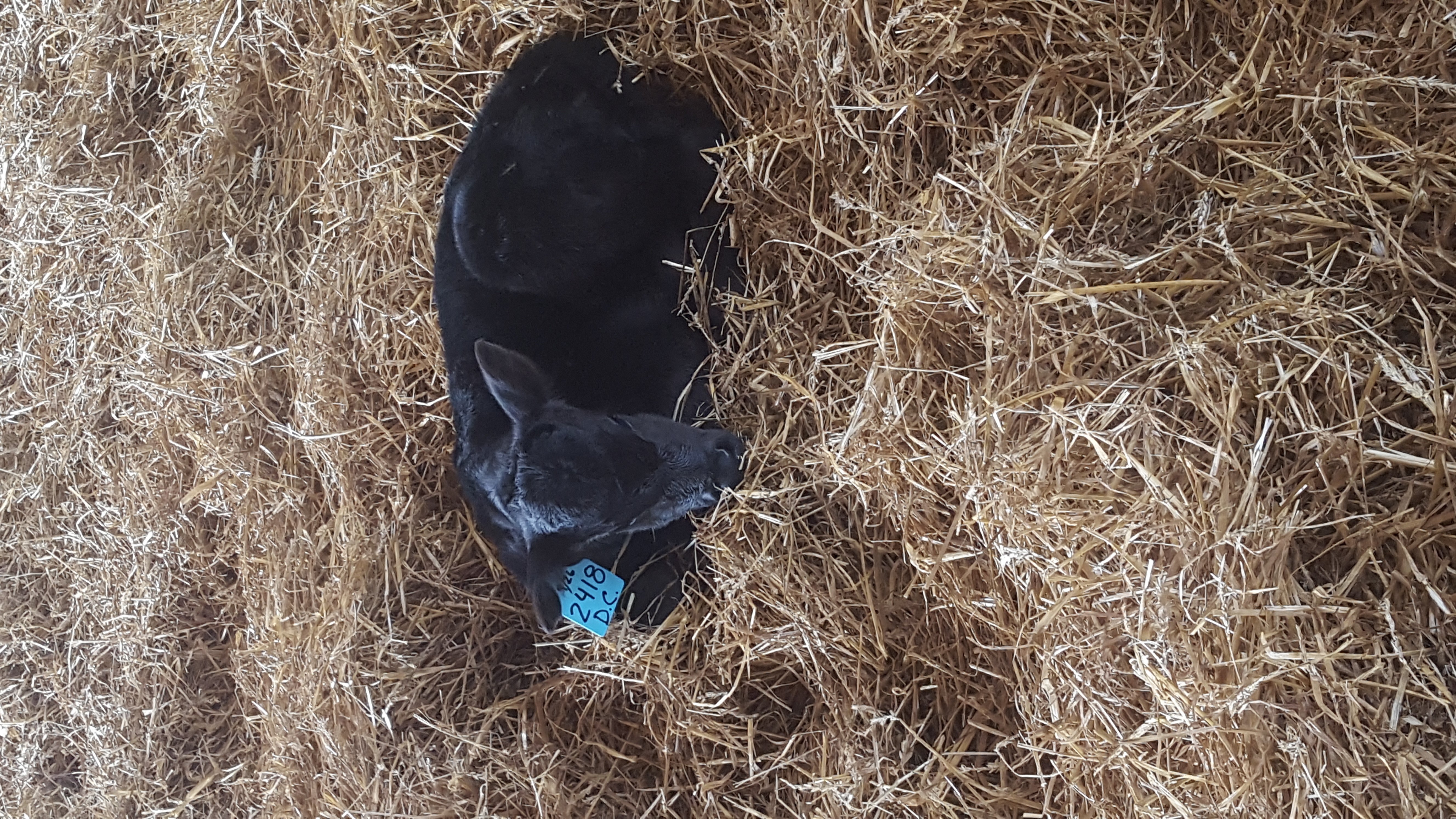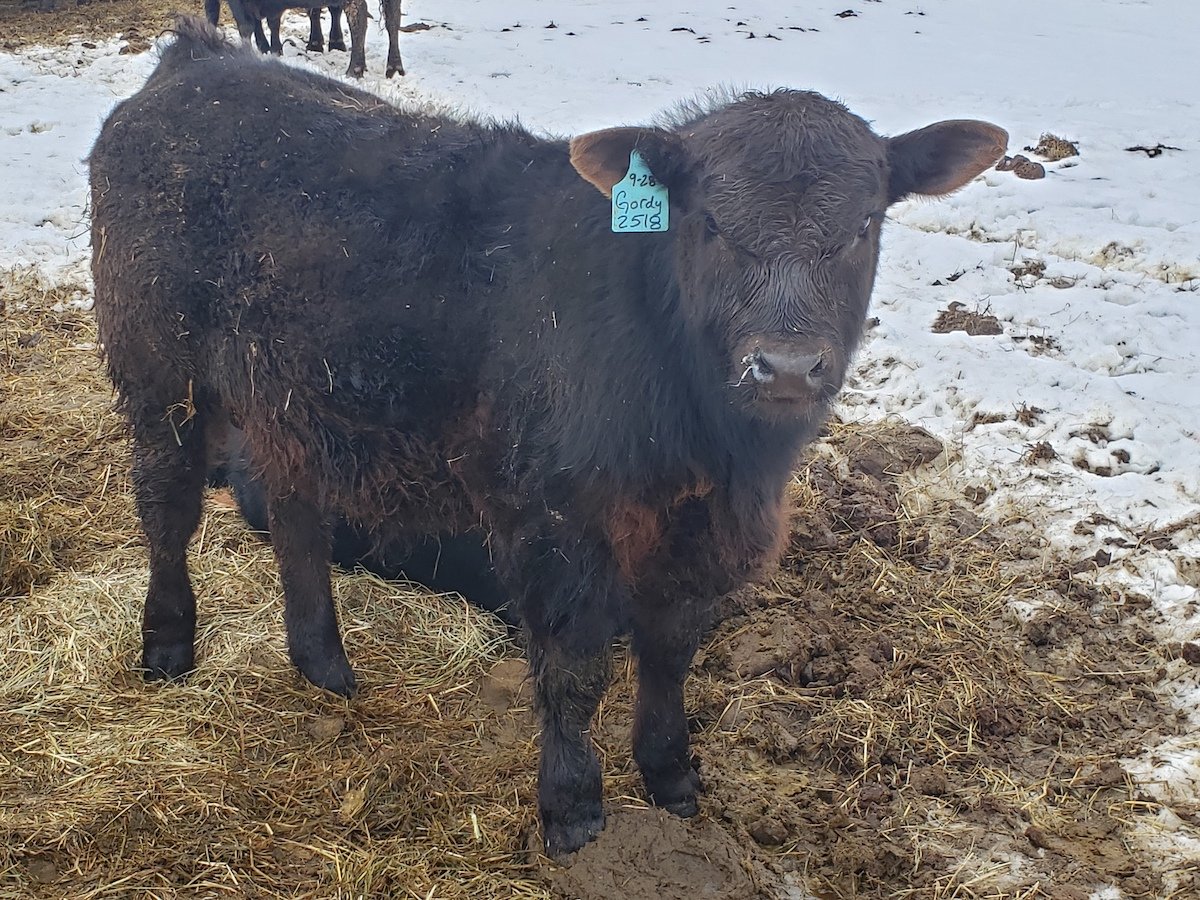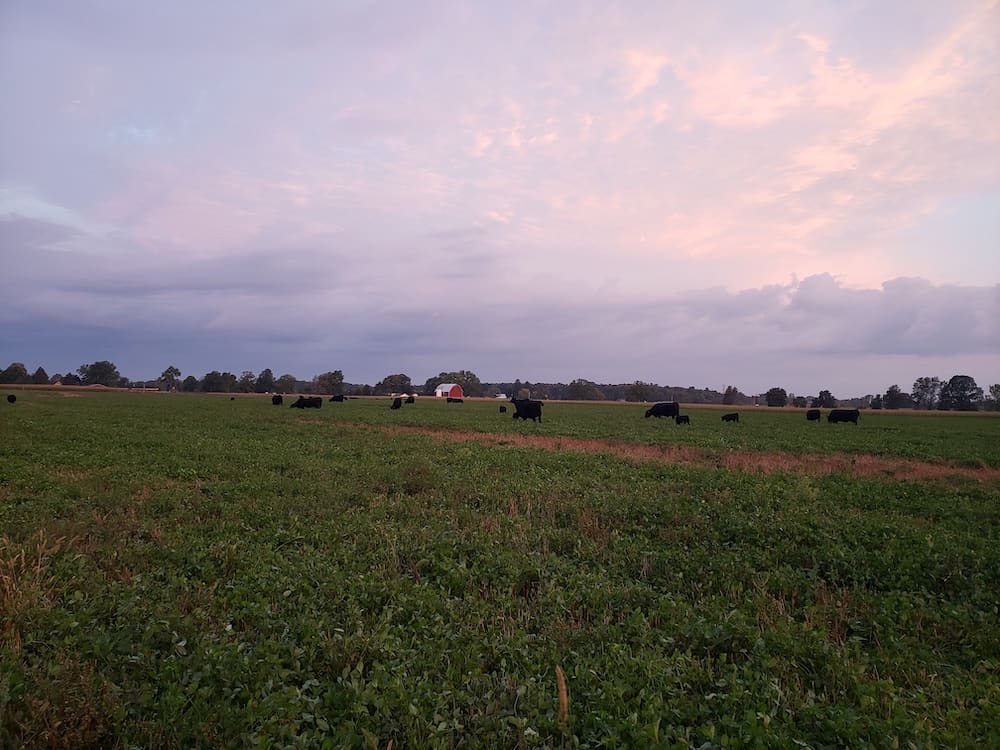 It's not all about cattle, though. Visitors are welcome by appointment.